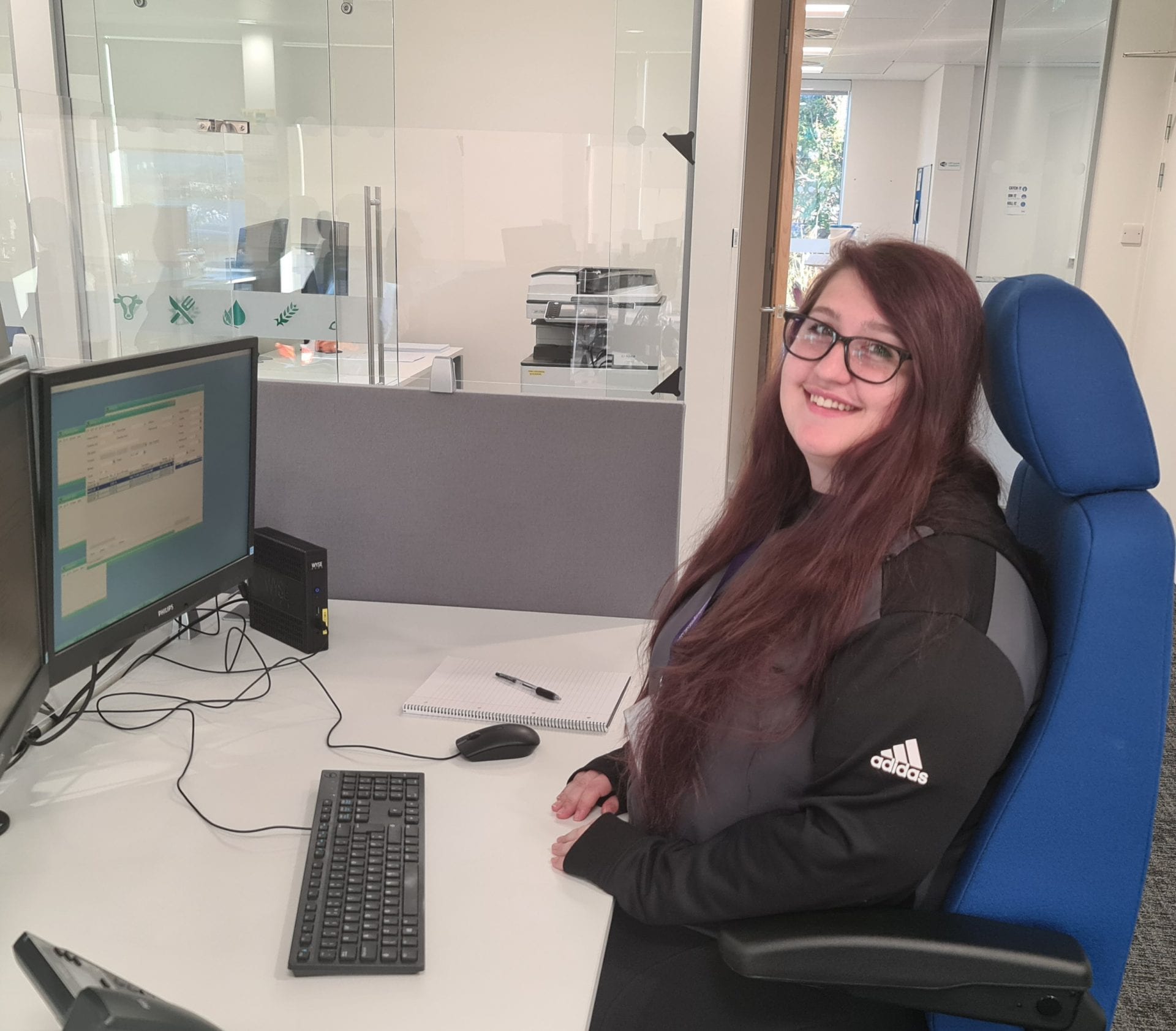 03 Dec

Young People in Agriculture – Part 4
We continue to shine the spotlight on the next generation at Cefetra.
Over the past few weeks we have been shining the spotlight on the starters and graduates embarking on new journeys at Cefetra as we welcome them to the exciting world of the Agricultural sector.
2020 has been a challenging time for the majority of businesses, but Cefetra has been maintaining business throughout Covid-19 and has continued to work through the midst of it all, growing our team, to support the supply of agricultural goods, grains and various raw materials. The sector that we work in has meant that the fundamental demand for Cefetra's goods and services has remained.
For some of our team it has been a very unusual time to start a new job during a pandemic, but they have certainly adapted well! It's an exciting period ahead for this latest fresh batch of Cefetra recruits! We want to celebrate the young people in the Agricultural sector as they grow together.
Today we are introducing you to Ellen and Gabby from Execution (Glasgow) team.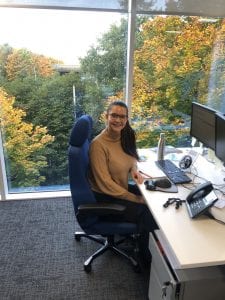 Name: Ellen (based in Glasgow)
Team: Execution
What do you love most about your job?
Supply chain management is an amazing industry to be part of, I love seeing how a corporate business works and specifically the supply chain side, I get the insight from start to finish seeing how it works, it's a very different environment to anything I've experienced. The job is fitting too as it's relatable to my degree, seeing everything in action is entirely different, ties everything together that I've learnt. Seeing the practical side of the supply chain and the processes involved is completely different in real-life and the theory side of things but it's an enriching experience!
Five words that describe you.
Hard-working, friendly, logical, honest, dependable, positive.
Where did you join from (if from College or Uni what did you study?)
Glasgow Caledonian Uni, and I worked at M&S for 7 years.
What area are you working in at Cefetra?
I am part of the Execution team – this can cover orders being sent in to deal with and the boats arriving in, along with import notifications. I am a new starter so it was strange initially learning certain aspects of the job without gaining the normal training that you would get if we weren't in a pandemic.
Tell us what you love about your role?
Dealing with customer queries, especially if you receive good feedback and gain a great outcome which can be a rewarding feeling – I prefer being challenged and getting a high standard of results.
What are your aspirations?
It's opened up my eyes to a mass market that I didn't know about, there's areas of the business that you don't think about until you work in the industry.
I am interested in learning more about the company, different parts of the company. At Uni I wanted to be a buyer, definitely interested in that area and working around different departments and learning more about Cefetra as a whole, as there are a lot of opportunities and different options and departments that you can work in. I would like to visit the Irish sector of the business and go to the different areas – this would be very interesting.
How have you got on with working from home in 2020?
I don't mind, we need to do what we can do to protect ourselves, the economy and everyone, I get as much done at home as I would in the office. Technology gives us so many options, you can just pick-up the phone and facetime which is easy to do – meaning that you are still connected and business can still be maintained. We have all adapted to the home / work life balance, which changes a lot of things and the standard 9-5 working life.
What's it like to work at Cefetra how would you describe the work culture?
Cefetra's work culture is great, the business makes everyone feel supported a lot of people corresponding by email, good work culture around the office for sure.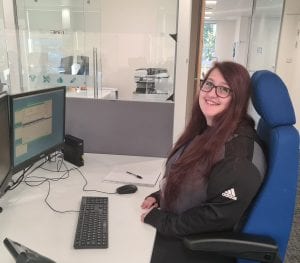 Name: Gabby (based in Glasgow)
Team: Execution
What do you love most about your job?
Variety – couldn't say every day is the same. There are too many things that happen and change all of a sudden. I have core tasks to do, but depending on customer queries, things can be completely turned on their head which keeps it more interesting and switches it up – interesting to speak to different types of people. You develop that amazing bond with customers too especially when people are more isolated right now – I get a lot of dog pictures sent to me!
Five words that describe you?
Sarcastic, bubbly, hard-working, challenging…
Where did you join from (if from College or Uni what did you study?
University in Aberdeen, studying Management with Marketing.
What area are you working in at Cefetra?
I am part of the Execution UK team, focussing on the non-soy items, imported into the UK, brought into the vessels, if it's not a green item that would be my team.
It's never a normal day, potential issues can happen so will need to iron any of these out, and go through the process of sorting everything out, ensuring all the loads have gone out properly, checking on the stock – every day is different obviously, you are continuously answering customer queries keeping an eye on stocks,  sorting out accounts, sales for this month and ahead etc.
What are your aspirations?
Happy where I am at the moment. You interact with so many different departments, so it would be great to get training here and there, to help learn how the departments work together, as you don't always get the full picture. However, I am still learning and there is still time, so I am happy learning through everything at Cefetra.
How have you got on with working from home in 2020?
I have been working from home on a rotational basis. It's obviously very different working from home, in the office you can speak to people directly, communication is a lot easier. I sounded like a Dalek on numerous occasions, when working from home on the phone, with the occasional internet issues, and it is a lot quicker getting answers to questions in person.