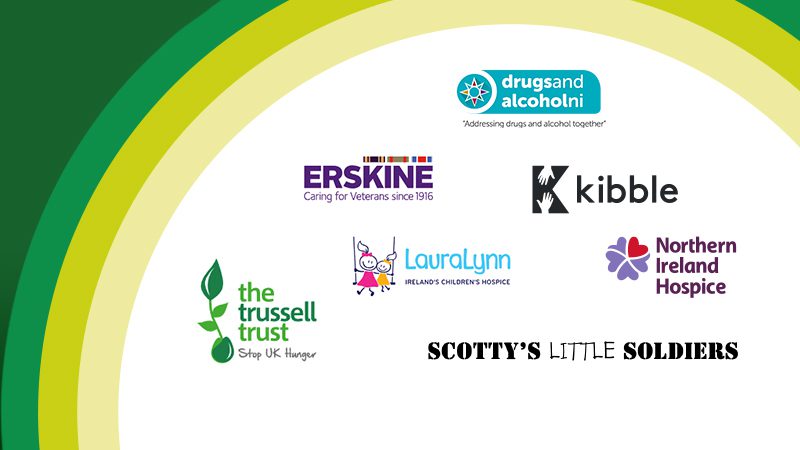 10 Jan

The Gift of Charity
Christmas is traditionally a time for giving, not just to loved ones but to those less fortunate, with many people choosing to donate to charity or volunteer during the festive season. This year demand for support from charities is higher than ever.
Almost 700,000 people in the UK have been plunged into poverty as a result of the Covid-fuelled economic crisis, according to analysis by the thinktank The Legatum Institute. It means that many face their very first Christmas in need of state support, or even being homeless. A rise in mental health problems has been called the 'silent pandemic'. Meanwhile, some charities report huge financial losses due to charity shops being forced to shut and other crucial fundraising activities being stunted due to lockdowns and local restrictions.
Last year we gave to charity at Christmas time and this year again have decided to donate, the 7 charities we have chosen this year are:
Scotty's Little Soldiers is a charity dedicated to supporting bereaved British Forces children and young people. Based in King's Lynn
The Trussell Trust support a nationwide network of food banks and together provide emergency food and support to people locked in poverty and campaign for change to end the need for food banks in the UK. Based in Salisbury
Erskine support to veterans in Scotland, through four care homes and a Veterans village and assisted living apartments.
Kibble is a specialist child and youth care charity and social enterprise. Empowering young people through care, education, and support. Based in Paisley, Scotland.
Cuan Mhuire is a charity supporting families and communities in Northern Ireland affected by drugs and alcohol. We have donated to the Newry branch.
Northern Ireland Childrens Hospice provide care to babies and young people
Lauralynn House is a children's hospice look after young people throughout the journey of illness and beyond. Based in Southern Ireland