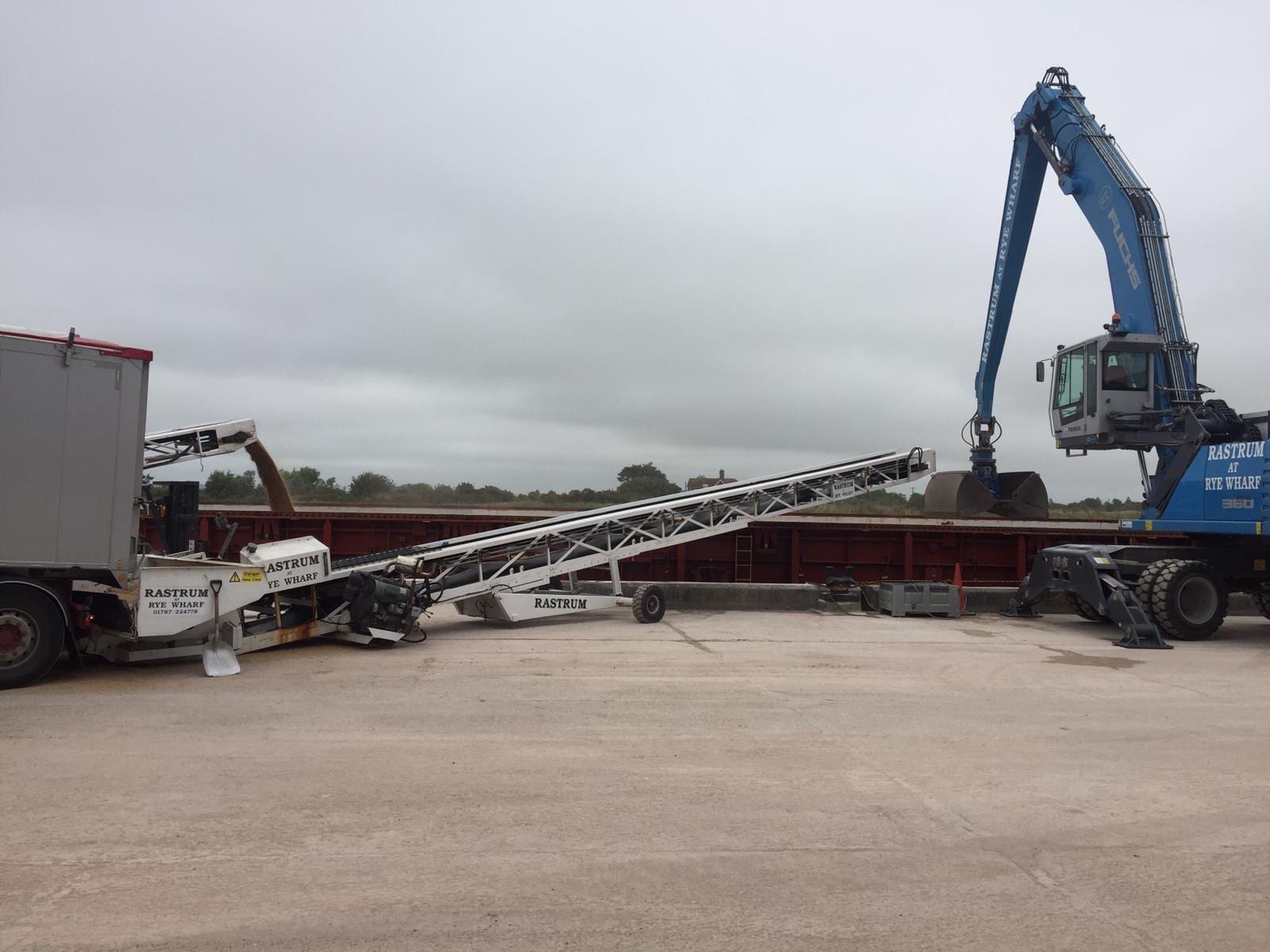 01 Sep

Supporting Kent farmers and growers in marketing their grain
Supporting Kent farmers and growers
Cefetra is working hard to support Kent farmers and growers in marketing their grain.
It's business as usual at Cefetra; we have been progressing with major projects and expansion plans, despite the challenging times. We continue to grow and establish our presence nationwide, forging strong relationships between our farmer suppliers and customers.
In July 2019, Tim Porter and Charles Roberts opened a new Cefetra Grain office in Folkestone, Kent. This provided Cefetra with another piece to their supply chain network, designed to help support both farmers and growers to market their grain.
Since opening the office, Charles and Tim have been the driving force behind securing the best homes for their farmers grain. One of the core objectives for the office is to load as much grain as possible through Kent ports. This is an effective and efficient way of transporting grain from farm to consumption point, whilst still creating real value for our customers.
Cefetra has a wider commitment to sustainable business practices. Through the use of ports, we're aiming to reduce miles travelled where possible, keeping trucks off the roads, reducing fuel usage and the number of journeys taken.
Over the last year, this project has reached some key developments and success points: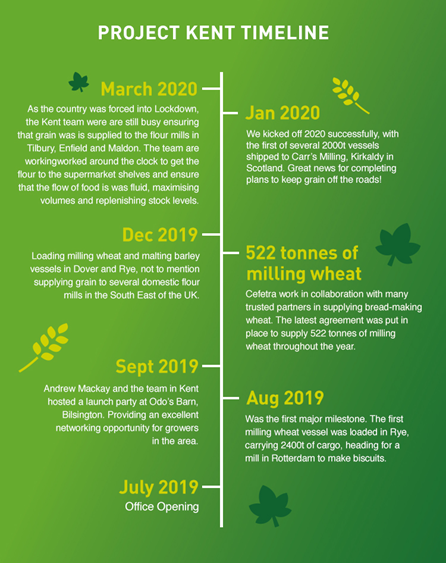 Over the last year, this project has reached some key developments and success points:
Currently, the Kent office has the use of two-grain stores in Kent, one just outside Dover and another in the heart of the Romney Marsh. Both stores support Cefetra customers in allowing the delivery of grain at harvest time and using tools such as marketing pools or the "upside club" contract to help realise the best prices possible for their grain.
We are aware of the challenges that farmers face in today's volatile market and recognise that by working together we can help you overcome those challenges.
If you're a grower or a customer and you think Cefetra can help you, get in touch with us today.