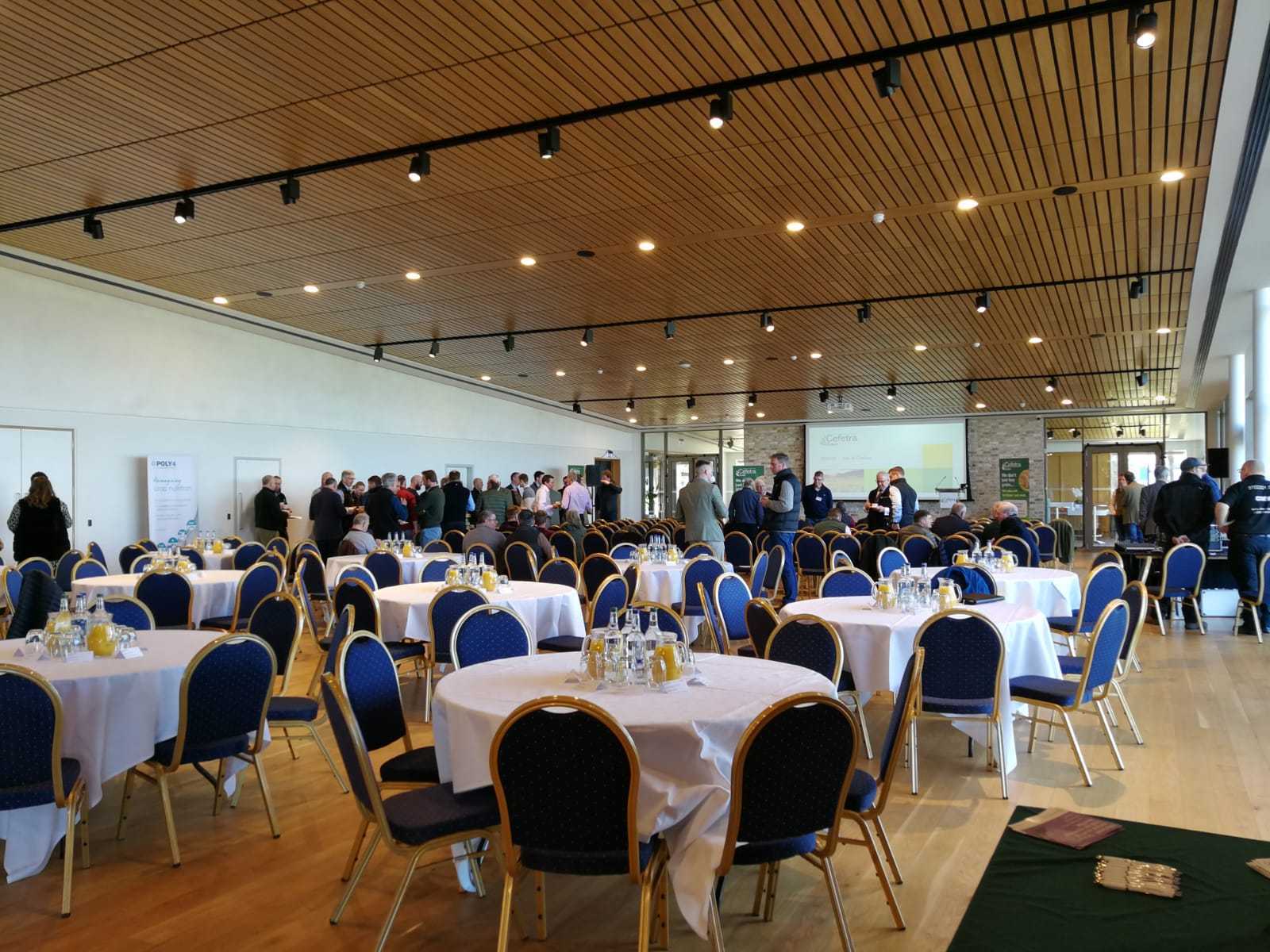 20 Mar

Edinburgh Conference: Mini Round-up
What did we learn from the Edinburgh conference?
The pandemic put a stop to so many things over the past 3 years, including the annual Cefetra Grain conference. This year, we were able to hold our first in-person conference since 2020 and it was superb.
One week on from the Peterborough conference, Cefetra held another farming conference in Edinburgh. Yet again, there was a fantastic turn-out and a great day was had by all.
To those of you who couldn't attend, don't panic, we've put together a short round-up of the day. If you'd like more information about what was discussed, please email grain@cefetra.co.uk and we will be able to send you more information.
The morning consisted of 3 speakers:
"The challenges facing Agriculture in 2023" Jonnie Hall – Director of policy NFU Scotland
"Opportunities for low carbon Malting Barley production in Scotland" Julian Bell – Principal Consultant Agricalc SRUC
"Regen Farming – A practical experience" Thomas Todd – Regen Farmer from Cornhill on Tweed, Northumberland
Jonnie Hall from the NFU Scotland was first up in Edinburgh, Jonnie discussed the challenges the agricultural industry is currently facing, these included:
Food production and supply chains
GHG emissions from the ag sector
Farmland practices & yielding restoration
Most importantly, he discussed what the Scottish Government are going to do to support the industry in funding and policies
Julian Bell from Agricalc SRUC then took the stage, Julian focussed on how to use Agricalc to produce Malting Barley via a low carbon system:
What is Agricalc? How can it be used better?
What are the benefits of boosting organic matter?
How to implement mitigation measures on farm
Last up at the conference was Thomas Todd a regeneration farmer from Northumberland who discussed in great detail the benefits of regen farming and the practicality of applying them to your farm. His key takeaways for successful regen farming were:
Reduce carbon where you can
Continue to improve soil health across the farm
Move to more direct drilling
Enjoy it 🙂
Thank you to Jonnie Hall, Julian Bell and Thomas Todd and everyone who attended the day. If you'd like to find out more information about any of the topics covered in the Edinburgh conference, get in touch with one of the Cefetra team.