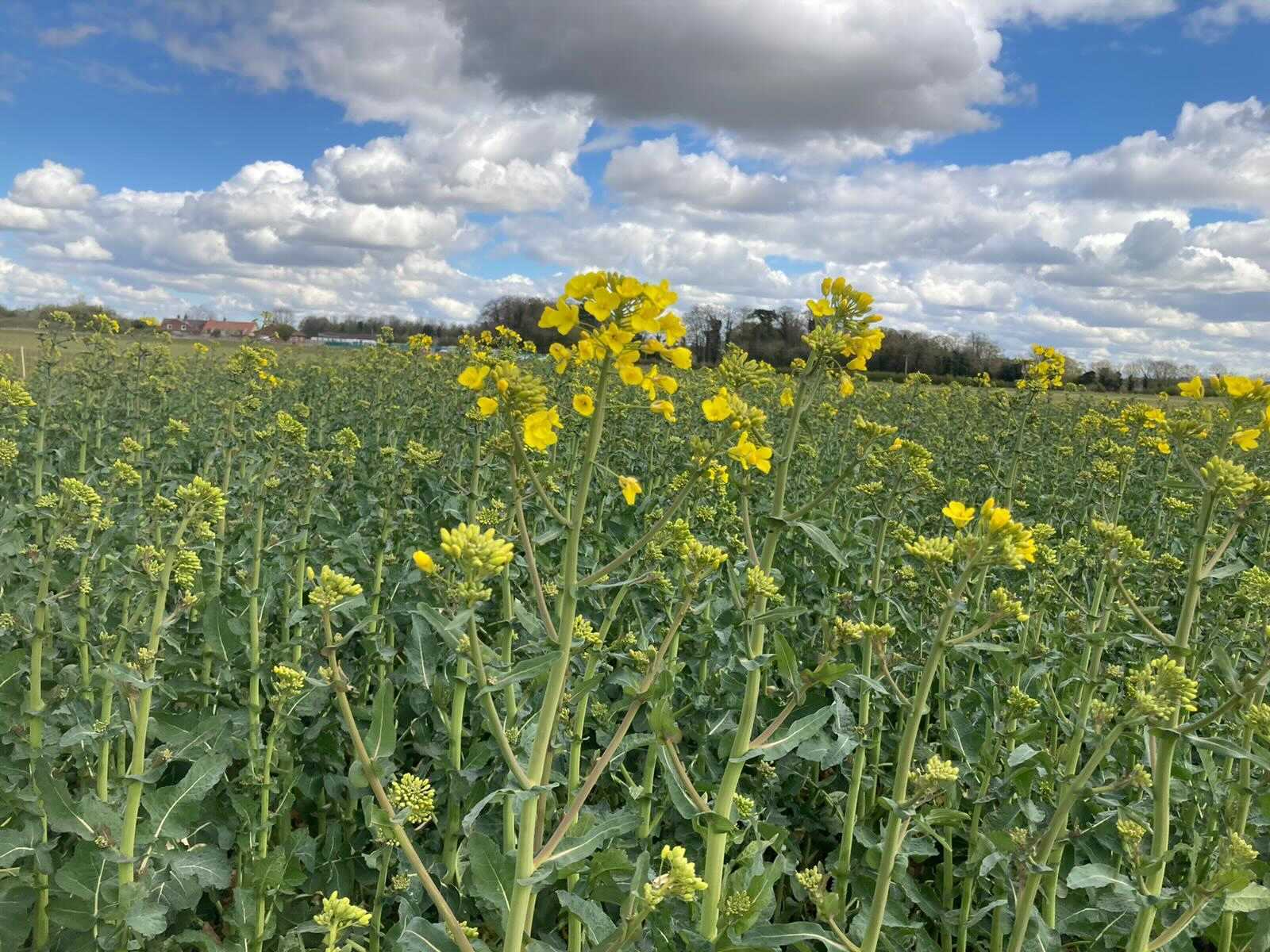 02 Jun

A Year in the Life Series: Spring with Hannah
A Year in the Life of…. Spring
As part of our Year in the Life campaign, we're back with Hannah, an Agronomist from Premium Crops – a division at Cefetra.
The spring started cold and dry from March into April, and quickly crops went from having too much rain to not enough. On top of this, those freezing February winds scorched crops in parts of the country. Thankfully May has brought some much-needed rain and crops are starting to grow now. The spring is always busy with the final organisation of spring trials, spring crop visits, winter linseed seed crop inspections and the annual Cereals show.
The winter crops have all had their final fertiliser doses, with oilseed rape in full flower now. Winter linseed is currently at green-bud (Figure 1) and almost starting to flower at the start of May. The bulk of the linseed fertiliser is applied at green-bud because linseed builds the yield during flowering and the fertiliser needs to be available to the plant for this time. The rain will help wash in fertiliser which will do wonders for improving crop yields and preventing another 2020 harvest. An eye needs to be kept on diseases, such as Sclerotinia in OSR crops with the AHDB Sclerotinia forecast model.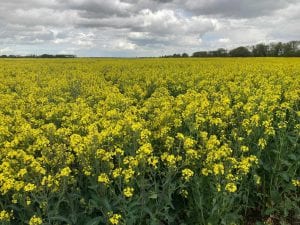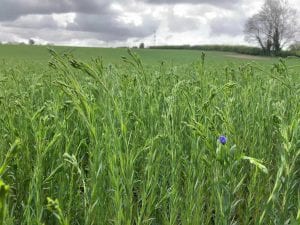 Figure 1 Winter HEAR oilseed rape trial in Thorne and winter linseed variety Attila at the green-bud stage in Hampshire.
Winter linseed's role in the rotation is a break crop for wheat crops and provides a benefit to soil structure giving excellent following wheat can be seen in Figure 2. Linseed has prolific root structures which act as a soil conditioner and create very friable seedbeds. Linseed also forms associations with the soils' Mycorrhizal fungi which means they are already present for the following wheat crop.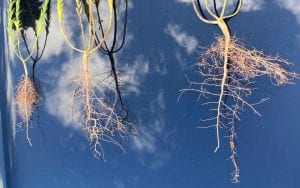 Figure 2 Winter linseed variety Alpaga, root structure at green-bud.
Spring crops have all been drilled and the May rain has helped crops to emerge.
Spring linseed with the dry weather has been at risk from the Flax Flea Beetle. This pest affects only spring linseed and grazes the crop from when the cotyledons emerge. If ground conditions are dry and the linseed is slow to get away, the flea beetle can hold back crops and damage them. Pyrethroids are on EAMU for linseed and should only be used where crop damage is significant and there are more than 3 flea beetles per 5cm row. Once the linseed is 5cm tall the crop is tall enough to take pest damage and does not need an insecticide. At this height, any herbicides required can be applied.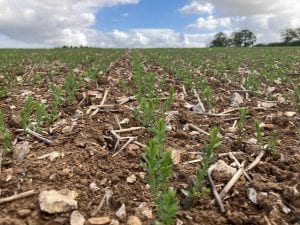 Figure 3 Spring Linseed Variety Nulin50, Hampshire.
Canary seed is also starting to emerge, it is a very low input semi-break crop, like oats. Once the canary seed gets to two true leaves it is ready for any broadleaf weed herbicides.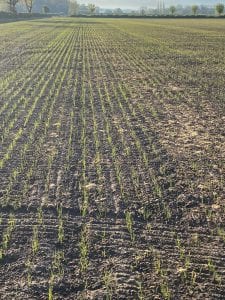 Figure 4 Canary Seed, Nottinghamshire.
The spring trials are all organised and are starting to emerge. The John Innes project is progressing well, the Flax Flea Beetle is being seen in May in sticky traps despite the cold weather. The spring linseed is just starting to come through at the start of May. The cereals site is looking well, and spring crops have been planted, I am looking forward to this taking place at the end of June.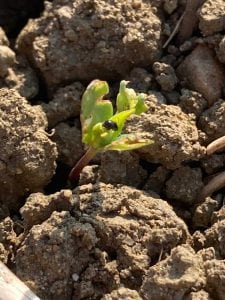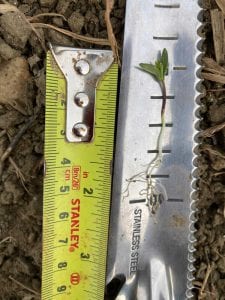 Figure 5 Spring Linseed emerging in fields, LHS cotyledon and RHS Flax Flea Beetle grazing linseed.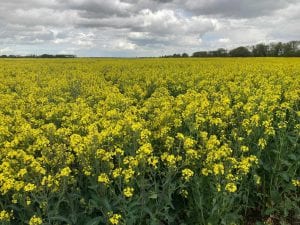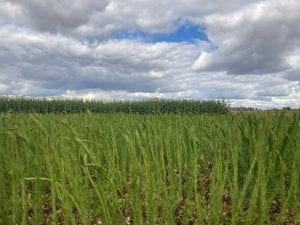 Figure 6 Cereals site 15th April. Top Winter linseed variety Alpaga and HEAR OSR variety Rocca.
Sadly, since the last blog, another herbicide has been added to the list of historical actives. Crawler (active ingredient Carbetamide) has been revoked with a final use up of 30th November 2022. Crawler was a useful winter control for any black grass and meadow grass that got through the autumn grass weed herbicides. After the next season, this will mean the black grass herbicides approved for linseed are Avadex (granular and liquid formulations) and Centurion Max. The remaining black grass herbicides available to choose from are; Kerb which is not safe for linseed and cereal black grass chemistry. Sadly, as linseed is a minor crop, the pesticide companies do not have an incentive to generate the costly oilseed data needed for an EAMU for these cereal herbicides. The minor crops are more reliant on older chemistry when a greater choice of herbicide actives was available. As more actives are lost it is becoming increasingly difficult to replace these, due to the rules limiting linseed to the oilseeds group for EAMUs. As soil health and biodiversity are becoming increasingly hot topics, it is disappointing that the legislation is restricting uptake of minor crops that can lengthen the rotation because of limited chemistry approved for use.
On a positive note as restrictions ease into May crop visits can resume and I look forward to visiting farms and enjoying the effect of well-timed rain.
A massive thank you again, to Hannah for participating in Cefetra's Year in a Life series, catch-up with us next month for our Summer feature.
Are you farmer and interested in selling and marketing your grain? Get in touch with Cefetra today to find out how we can maximise opportunities for you.