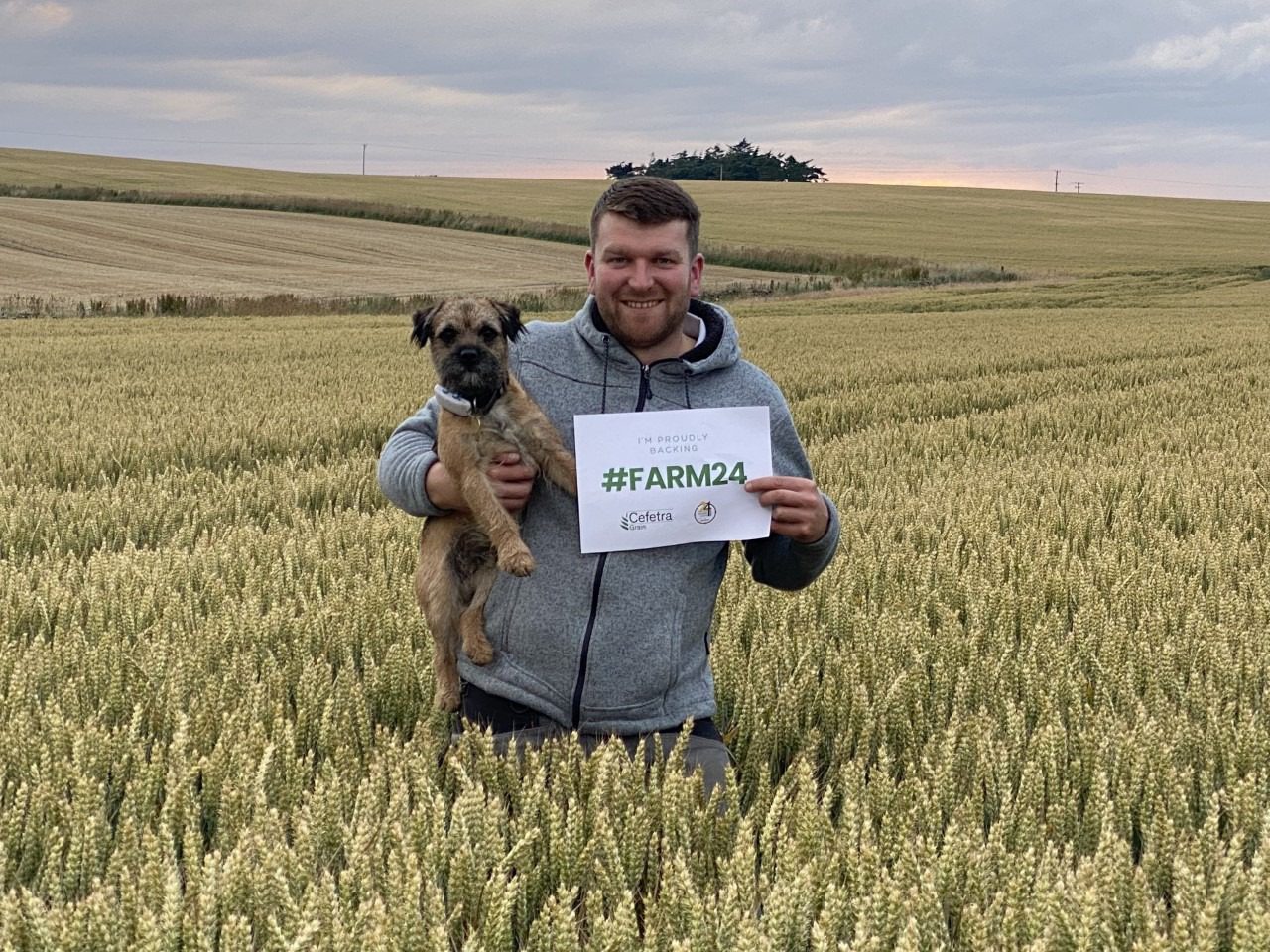 22 Dec

A Year in Review – Looking Back at a Mixed Crop

Wishing you a very Happy Christmas from everyone at Cefetra Grain, as we look forward to farming in 2022.

It has been an interesting year. The pandemic has impacted us all in many ways and its effects are certainly not over. The past 12 months have been another rollercoaster ride for British farming. Unsettled weather, volatile input and output markets and, of course, Covid.

Cefetra UK have continued to supply a wide range of commodities to all customers, from grains and oilseeds, to oilcakes and other non-grain food ingredients. This has enabled us to enhance our position as market leaders in both UK and Ireland. We trust you agree it is a great team performance and we always welcome valued feedback.

Harvest was one of the wettest 'dry' harvests, but most farmers had reasonable yields.  The commodity markets have been volatile and since harvest we have seen markets climb to record high prices. Logistics continues to be a challenge with a national shortage of drivers and fuel prices soaring. We have also seen fertiliser prices rise to unheard of levels.  On top of this we face the challenges of climate change and the pressures and spotlight being put on our sector.

As a business we continue to grow, now trading over 5 million tonnes of commodities per annum.  The domestic grain business keeps growing and we are now buying over 1.4 million tonnes per annum from farmers across much of the country.  We are not resting on our laurels though as we are working hard to develop our systems and processes, expand our farm buyer network, and increase our volumes up to the 2 million tonne level.

Although a turbulent year for the farming community, Cefetra have made a conscious effort to celebrate the great work of our farmers.  Attending and running smaller scale events, physically interacting with our farmer customers and offering support in every way that we can. From exhibiting at the Cereals event, to hosting our own farmer open days at the likes of our Great Tew grain storage facility, to proudly showing our support at Britain's Fittest Farmer – a gruelling competition that championed fitness and mental wellbeing in Agriculture with the winner Erica Robison and James Arney announced in October, ran by Farmers Weekly https://www.fwi.co.uk/farm-life/health-and-wellbeing/britains-fittest-farmer-2021-the-final

A number of notable campaigns on our social media channels in the past year, furthering our interaction with the farming community digitally, whilst delivering a feel- good factor!

Our Year In a Life campaign delivered insight into what goes on behind the scenes on arable farms and the immense amount of work that goes into producing a wide range of annual crops, covering each season.

To mark International Women's Day, we shone the spotlight on young women who are paving the way for women in farming and proving that it's no longer a man's world, celebrating incredible females who are a growing force in the industry.

Last August we celebrated #Farm24 across our social channels, uniting farmers and showing support for their hard work, we were over the moon to gain involvement from so many!

The New Year will present new challenges, but the farming and agricultural industry will continue to grow and work together for a prosperous future. We thank you all for your business and wish you a very happy Christmas.