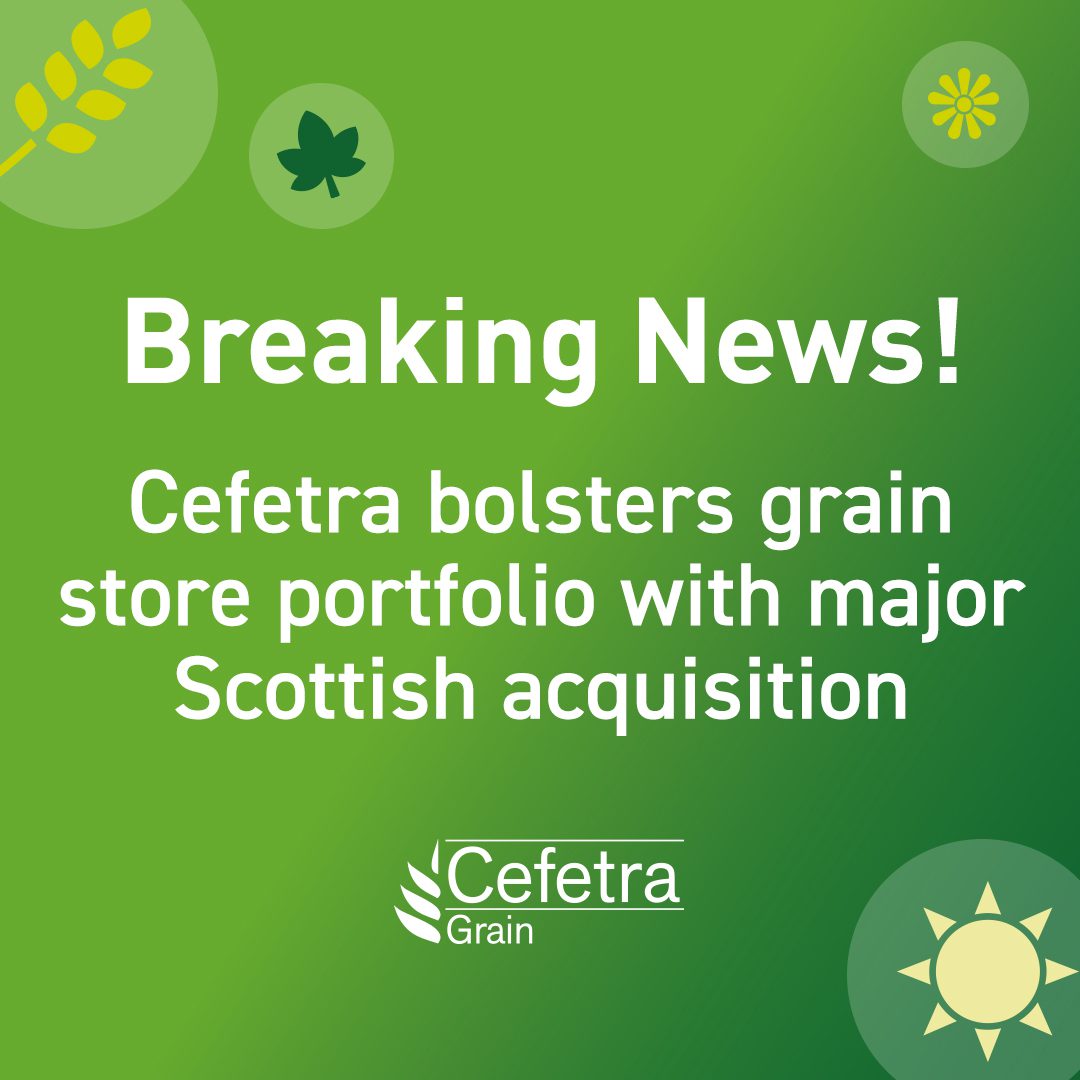 18 Feb

Major acquisition of 2 Scottish Grain Storage facilities
Cefetra bolsters grain store portfolio in major acquisition of Scottish Grain Storage facilities
Cefetra are pleased to announce that we have acquired two grain stores in Scotland at a cost of in excess of £7m, securing our position as one of the major traders of grains and animal feed raw materials in the UK and Ireland – a great start to the new year!
Our head office is in Glasgow, has an annual turnover in excess of £1bn and supplies customers in the animal nutrition, food and drink Industries.
The stores acquired can accommodate approximately 140,000 tonnes of grains. One of the grain stores, at Ormiston in East Lothian, has a capacity of circa 80,000 tonnes, whilst the other, at Charlesfield in Melrose, near the Scottish Borders, can hold circa 60,000 tonnes.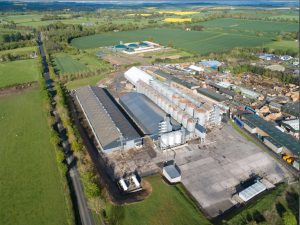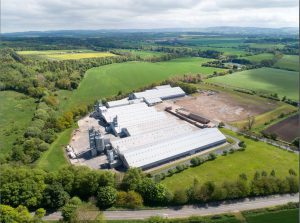 "By making such a significant investment we have taken the next step in further strengthening our grain origination business," said managing director Andrew Mackay. "It also demonstrates our long-term commitment to supporting both the farming community and our established customers across Scotland and Northern England."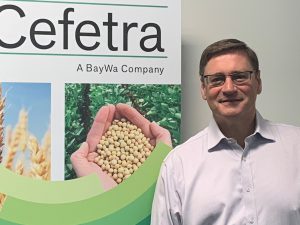 "These grain handling, processing and storage facilities, with drying, cleaning and grain analysis operations, give us the infrastucture required to operate in key grain production areas of Scotland. They allow us to work with and support farmers, whilst also enabling us to supply quality grains, oilseeds and pulses to key customers in Scotland and Northern England."
Mr Mackay said: "With our efficient supply chains and logistics, alongside our strategically selected storage facilities, and an excellent network of farmer growers and suppliers, we are ideally positioned to meet the requirements of our customers. The Company has extensive, objective market analysis and a trusted approach to quality and sustainability, including being accredited by Sedex and Ecovadis"
He added: "We are well aware of the challenges that farmers face in today's volatile market but by working together, we can support and help manage their market strategies to help generate strong returns.
"As their supply chain manager, we provide a secure connection between the farmers' business and the  end consumer.
"By enhancing our own business, through acquisitions such as our latest purchases, we are also providing the opportunity to enhance farming and the agricultural supply sector as a whole."
We look forward to keeping you updated on this major acquisition, along with further exciting developments on the horizon, as we continue to support the future of farming and the agricultural supply sector. We are currently arranging two Open Days for both new Scottish Grain Stores for the end of April, more information to follow.